Wayne Rooney stands firmly at a crossroads in his career as a professional footballer. At 31 and after 735 senior appearances, he has lost his automatic place for both club and country.
The former golden boy of English football has become a figure of derision among supporters and his prolonged booing during the home qualifier against Malta has to strike a cord with a man who is the country's record goalscorer.
You would imagine that a man with this accolade (and one who will probably become their most capped player) would be celebrated as one of the all-time greats, yet his star will fade with the underachievement of England and he will be remembered as a great player who never quite sustained the promise of his youth
He is not the first England stalwart to see his international career tumble in such a fashion.
Beckham, Gerrard, Lampard, Ferdinand, Ashley Cole are just a few in recent times who have been derided by fans unjustly in recent years. Neither Rooney or any of these players should be "booed" during a home international after their careers at international level. Longevity is often overlooked as a sign of greatness and the all-time caps list will tell you, there's not many that can rival the aforementioned players in that regard.
There is no doubt however that Rooney's performances have dropped visually in recent times.
The swashbuckling, all-action performances of his early 20's have been replaced by a much more calculated approach as if he is managing his energy levels to get through a season. This is only highlighted by the youthful enthusiasm, speed and pluckiness of Marcus Rashford since his introduction to the Premier League.
The most mystifying part about the transformation of Rooney is that he appears to be campaigning for a switch to central midfield even though the prototype for the modern midfielder is 6ft+ , athletic and tenacious.
Rooney is 5ft 9, rotund and devout of tenacity.
If one had not watched Rooney play for the last 3 seasons and just looked at his numbers then you would arguably be confused as to what the fuss is all about. If you break his 13 year career down into 4 year segments, the statistics are quite interesting.
In an England shirt, Rooney is actually in the most prolific period of his career (no really). He has scored 21 goals in 39 games between 2013 and 2016 for an average of a goal every 1.86 games. Compare that with the period between 2008 and 2012  where he scored 18 in 38 (1 goal every 2.1 games) and the beginning of his career from 2003 to 2007 where he found the net 14 times in 40 games (1 goal every 2.86 games).
Statistics like this don't always tell the full story but for those questioning his contribution, Rooney has been consistently finding the net despite not playing up to people's expectations. You always hear the sign of a great team is winning without playing well, why doesn't this carry over to players?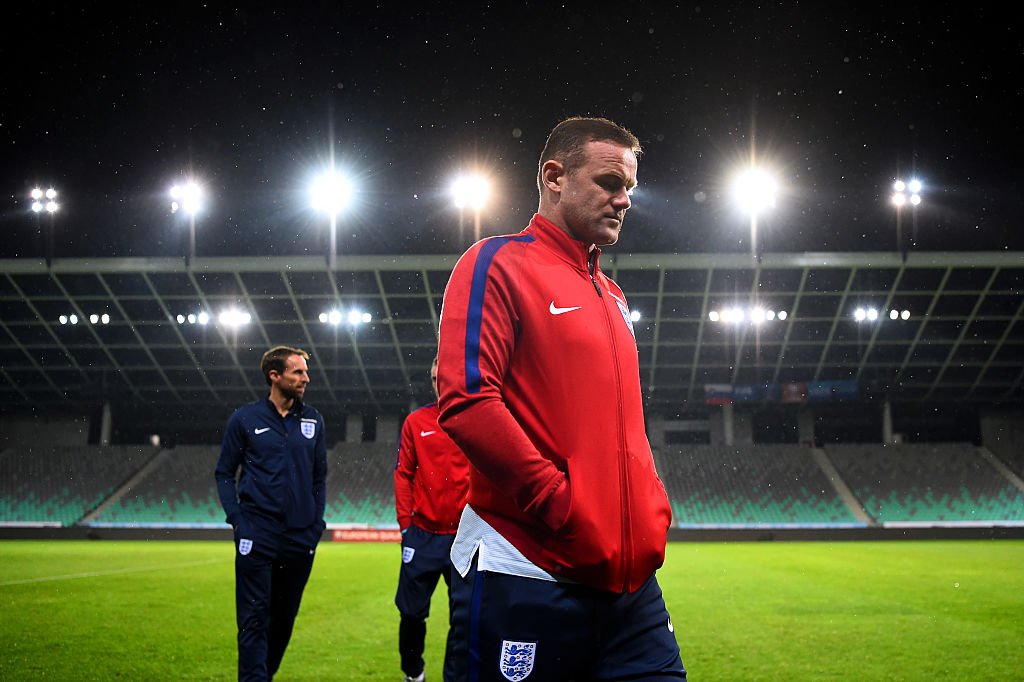 One of the biggest gripes from fans is that he only scores against the minnows or in meaningless friendlies. This part is partially true as 30% (16) of his 53 strikes have come in friendlies, 57% (30) in qualifiers for major tournaments and only 13% (7)  at the tournaments themselves.
England in general have grossly under-performed at major tournaments in his time and this could go some way to explaining why his record is so poor in comparison to other stages.
As for scoring against minnows, 32% (17) of his goals have come against teams currently inside the top 20 in the FIFA World Rankings. That is a fairly healthy percentage when you compare it with Cristiano Ronaldo, who stands at 18% (12 of 66 goals).
So while it is evident that Rooney is currently suffering from a loss of confidence and somewhat of an identity crisis as to where he will be playing, his record and contribution over the course of a season cannot be questioned and he should not be subjected to the disrespectful treatment from England fans we heard at Wembley at the weekend.
To come out and face the media after his very public dropping by Gareth Southgate of all people took a lot of character and that is a measure of the man that should not be scoffed at.
What would be best for Wayne Rooney after tonight is to take time to assess what he truly feels he is able to achieve at this stage in his career. Go back to Manchester and tell José Mourinho what position he wishes to be considered for selection in and get his head down in training to find his form and earn back his place for both club and country. Flip flopping between midfield and centre forward will not do him or his legacy any favours and in the end he should be remembered for the marvelous player he was in his prime, not the plodding, indecisive one he has become.